Welcome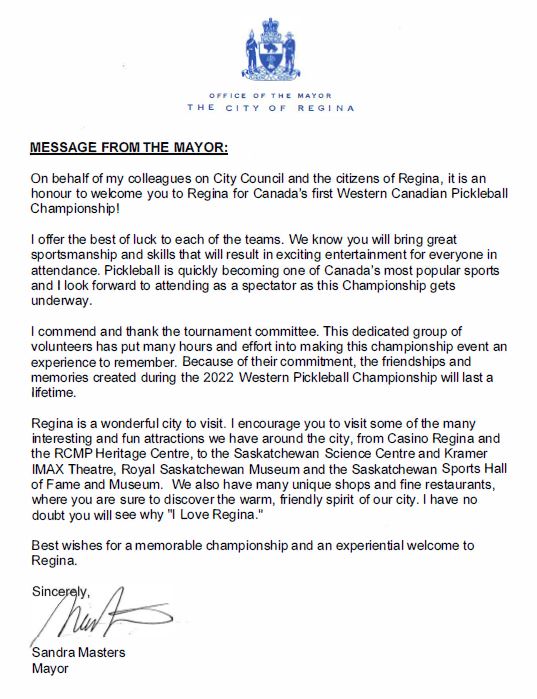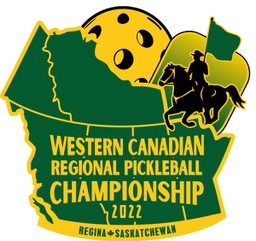 Co-Chair Welcome Message
We are very pleased to welcome you to Pickleball Canada's first Western Canadian Regional Pickleball Championship.
Pickleball Regina Inc. is proud and excited to have been awarded the privilege of hosting the hundreds of players, officials, exhibitors and volunteers that are essential to this being an event to remember.
Please put the dates on your calendar – July 22 – 24, 2022 – and plan to attend. In addition to the competitive events, a number of clinics and social events are also being planned. If you haven't been to Regina before, there are also some interesting tourism spots; including the Saskatchewan Legislature and Royal Saskatchewan Natural History Museum which are situated in beautiful Wascana Park, and the RCMP Heritage Centre located where all RCMP recruits are trained.
Check out the webpages for information regarding registration, lodging, and events and feel free to contact us if you have additional questions.
We look forward to welcoming you to Regina for the Western Canadian Regional Championship!
Co-Chairs
Reg Lakness              Allan Carpentier